Are you bold enough to BWET?
New Boutique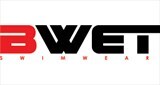 Hong Kong, Hong Kong
BWET didn't start with a bunch of people meeting in a boardroom to talk about swimwear. It began with...
BWET goal
Our goal is to deliver the highest quality swimwear to you every single time.
BWETs swimwear designed in Spain, and available in North America, Europe, and Asia.