📮📦📬 ALL UK ORDERS ARE CURRENTLY SENT ROYAL MAIL FIRST CLASS 📮📦📬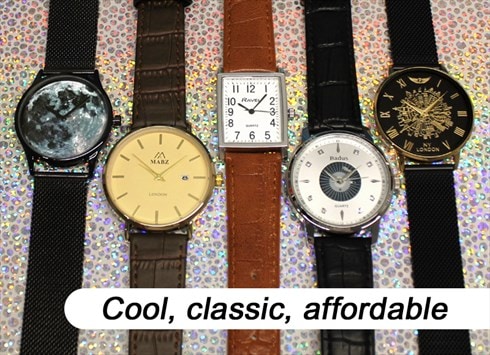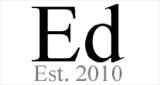 London, UK
Cool, classic, affordable watches with friendly service and multi-item shipping discounts always available...
100+ Watches for £9.95 or less!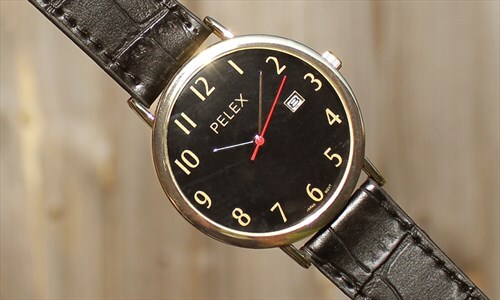 Spoiler alert: we're picking our favourite watches for £9.95 or less. Wow!
With over 100 watches for £9.95 or less, it can be hard to pick a favourite. Here we pick six superb styles!
Gold Numbered Watch with Date – pictured
Watch with date, for £9.95? Yes please! Superb daily-use watches that simply does the job.
Compact Plain Face Watch with Date
Available in black or brown, this superb watch pairs a beautifully simple face with a silky smooth silicon strap. Wear it and try telling yourself it was only £9.95!
Slim Sliver Loop Strap Watch
Loop strap watches continue their popularity, this one combines silver, white and navy for a great look. And a true grab at just £9.95.
Wear & Share Set of 2 LCD Watches
Making waves since 2012, you get not one, but two superb LCD watches for £9.95. This is our fav colour combo, but we've also got many more for just £9.95 a pair!
Vintage Style Numeral Watch
We've seen some other sneaky sellers charge double for this! Not here, it's just £9.95, and the same super quality and classic styling.
Classic Rose Gold Watch
Where else can you get a quality classic look watch fitted with a Swiss-made Renata cell for 4-year battery life? And only pay £9.95? Come on in!