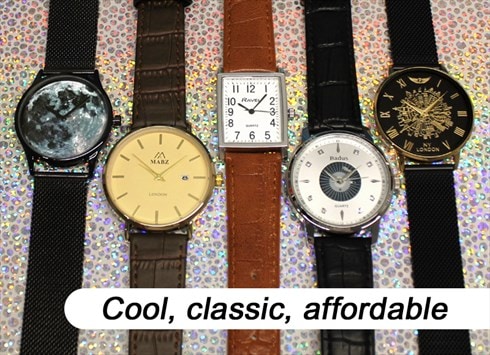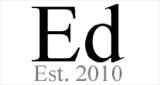 London, UK
Cool, classic, affordable watches with friendly service and multi-item shipping discounts always available...
Class of 2014!
If you want a watch for that special someone (you!) then join us as we recap four of 2014's biggest watches, just in time for Christmas.
1. Gold Mirror Watch: Keep it simple but keep it cool with our number one watch. All-gold with mirrored face and mesh strap at a great price. Final stock selling quick. Also available in silver, rose gold and black.
2. Gold Station Clock Watch: Timeless numeral watch with a brilliant look. Customised by us with an awesome brown strap. Also available in rose gold and silver.
3. Classic Style Gold Watch with Date: Classic by name and classic by nature. When we briefly sold out this was the most requested re-stock so here it is! Also available in 5 extra colours.
4. Statement All Gold Watch with Date: Our fastest-selling watch of 2014. At one point a month's stock sold in one night. It's easy to see why. Awesome classic features with aged-effect strap. Limited stock also available in rose gold.
Or check out our full range here!