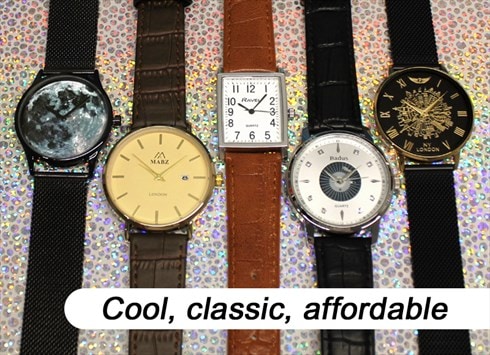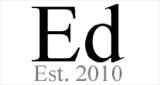 London, UK
Cool, classic, affordable watches with friendly service and multi-item shipping discounts always available...
Essential Restocks!
Missed out on any of these great watches first time round? We've restocked loads of popular lines – here're our top picks!
Omax Crystal Gold Watch – pictured
It's an Omax, which means superb quality on every level. This classic watch is perfect for small to medium wrists, coupled with an extra long battery life and low price, it goes the extra mile!
Dark Mesh Triangle Design Watch
A firm favourite with a fresh stock top-up. An eye-catching triangle design is complimented by a mid-weight body and metal strap. Great for adding extra street-smart edge!
We've been restocking this watch longer than we care to remember… why? The classic numeral style never fails to flatter. An excellent everyday watch waiting for you.
Luminous Watch with Gold Expander Strap
Want something a little different? How about a superb gold watch with luminous face on a gold expander strap? Trust us, this combination comes together amazingly well but be quick, this is the last stock top up for this style!