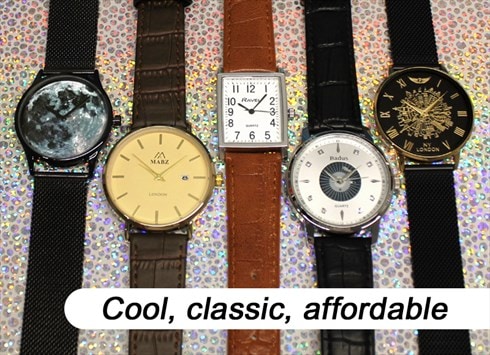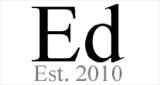 London, UK
Cool, classic, affordable watches with friendly service and multi-item shipping discounts always available...
Top-Pick watches now just £15!
We've picked 5 top-drawer watches for just £15 each!
Retro Slim Leather Watch [pictured]
A classic among classics. This brilliant watch features a beautifully simple face, slim gold body and a top quality leather strap. Now only £15, power up before it sells out!
Antique Style Loop Strap Watch
Big, bold and brilliant. This watch includes a unique left winder and does everything well. A customer feedback favourite now rocking a superbly low £15 tag!
This classic slim gold watch will never go out of style. And we've been restocking this customer favourite for years. This year however, we've kept the quality but trimmed the price to a brilliant £15.
Quality and simplicity meet to make this brilliantly straight-up silver watch. Just an excellent silver watch with date window and matching mesh strap. An add-to-bag essential at just £15.
Outsmart those with a smartwatch by getting a smartwatch style watch that doesn't break the bank! Truly a unique piece that's yours for £15.