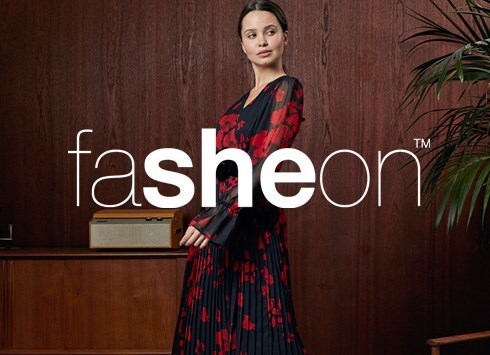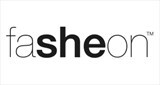 London, UK
faSHEon is an independent womenswear brand on a mission to empower women. Our collections are designed...
5 Leggings That Will Take You From Bootcamp-Brunch In Style...
Time is precious and with society increasing its focus on health and wellbeing more and more every day, the quest to achieve the perfect gym/work/social life balance can sometimes feel a little overwhelming. With work hours getting longer, it's becoming increasingly more difficult for women to try and juggle everything and quite frankly, you shouldn't have to. Here at faSHEon , we know it's not always easy to juggle it all, so that's why we're here to try and make achieving that balance that little bit easier for you with our edit of versatile gym leggings that will take you from bootcamp-to-brunch in seconds.
With the athleisure trend to thank for blurring the lines between gym wear and everyday wear, it means casual wear doesn't have to be kept within the four walls of the gym anymore. With more and more women and men stepping out in gym gear everyday, we think it's fair to say that hitting the gym and changing your outfit could soon be a thing of the past and so it should be! The reality is that it's not always easy (or possible) to squeeze in a gym class around your social life and dedicate an extra hour to shower, change etc. So why do it? Leggings are so versatile that they'll carry you stylishly through your workout and right through to your social life, so it's time to start taking full advantage of that!
So without further ado, allow us to introduce our top 5 hand-picked leggings that will comfortably take you from your 8am bootcamp class to your 10am brunch date with the girls in style…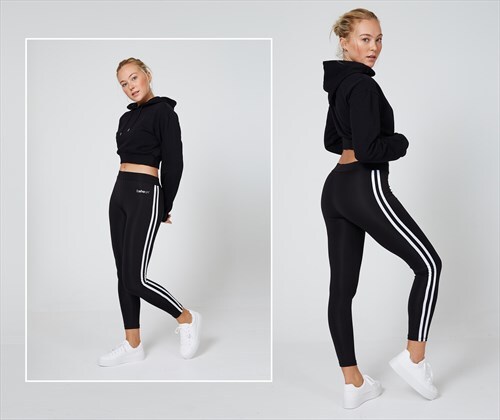 These black double stripe side leggings are the perfect bootcamp-to-brunch piece. Boasting a 90s inspired sporty stripe finish, simply throw a black hoodie or slogan sweater over the top of your gym top for a look that's brunch-ready.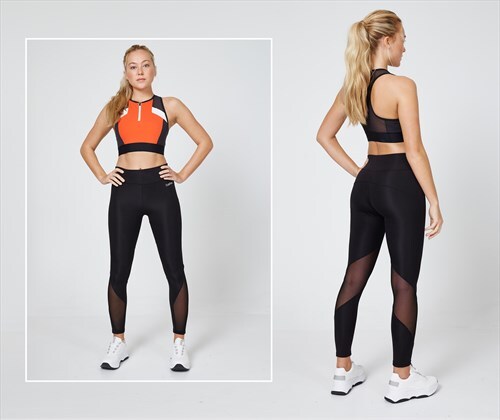 These black mesh panel gym leggings are the ultimate stylish gym wear piece. Featuring mesh panel inserts, simply swap out your sports bra and trainers for a black oversized tee and chunky
boots for a killer bootcamp-to-brunch look.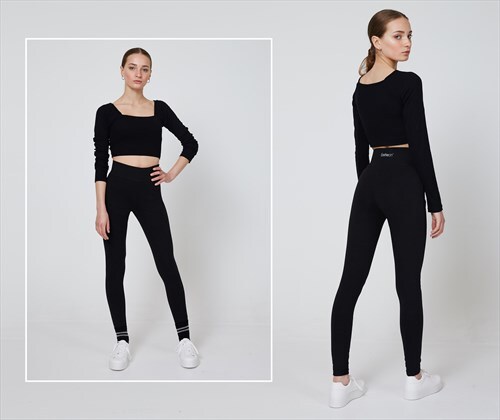 A pair of plain black leggings are a must-have wardrobe staple for both your gym wear and everyday wardrobe and these versatile thick waistband leggings are the perfect bootcamp-to- brunch piece. Simply throw an oversized knitted jumper and boots on top to complete the look.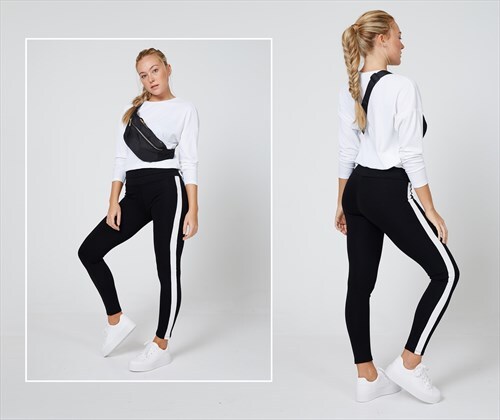 These black striped side tape high waisted leggings are the ultimate casual staple. Featuring thick white side tape detailing, they're both gym-proof and brunch-proof. Simply swap out your sports bra for a white slogan tee and chunky trainers to finish the look.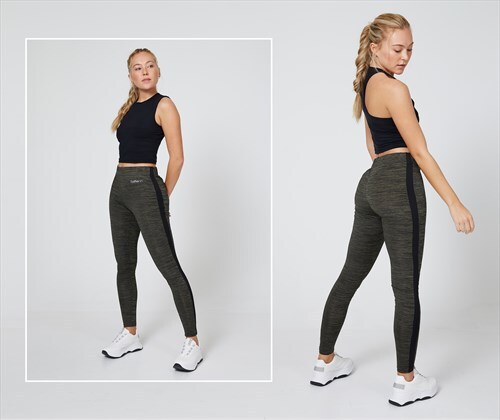 These side stripe gym leggings in khaki are a must-have for your casual wardrobe. Simply team with a vest and trainers for the gym and throw a chunky black knit over the top for a brunch- approved look.
So there we have it! Those are our top 5 leggings that are both gym-approved and brunch ready. It's time to start nailing that gym/social/work life balance…