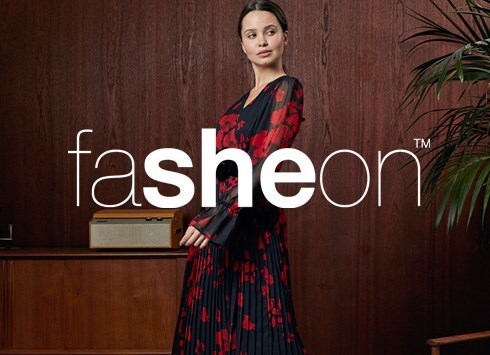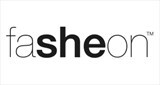 London, UK
faSHEon is an independent womenswear brand on a mission to empower women. Our collections are designed...
Why Leggings Aren't Just For Working Out...
Do you remember the days when workout clothes were strictly reserved for the four walls of the gym and the word ' athleisure ' didn't exist?
Ever since the athleisure trend catapulted off the catwalks and onto our pavements back in 2017, the off-duty trend has refused to lose its momentum, instead increasing with popularity and forcing the high street to pay attention and start catering to what would become one of fashion's biggest trends. This trend became so popular it even earned itself a place in the Oxford Dictionary!
In a nutshell, 'Athleisure' basically means clothing designed to be worn both for exercising and for general use. The sudden emergence of the athleisure trend tied in nicely with the increasing interest of fitness and wellness for millennials, meaning it wasn't long before everyone was ditching the jeans for leggings and prioritising comfort and practicality over fashion. The athleisure trend blurred the lines between sportswear and everyday wear, meaning it's never been more socially acceptable to rock your gym gear to brunch and beyond, because quite frankly, nobody has the time (or desire) to keep changing in and out of their gym clothes and hauling a heavy bag full of clothes around.
Be it on the school run, out for brunch or even in the office, leggings are becoming an increasingly popular choice for the modern day woman. With an abundance of styles, shapes and designs available, opting for comfort doesn't mean you have to compromise on style and that is our main priority at fasheon. Got a gym class at 7am but meeting your friend for breakfast at 9? Not to worry, this isn't the 1960's and nobody's going to judge you for munching on your scrambled eggs on toast whilst sat in leggings. You're just as likely to see leggings as jeans these days and with society becoming more and more health conscious by the day, it's becoming increasingly more common to wear sportswear out and about. Casual is the new smart and with the likes of the Kardashians and the Hadids opting for comfy sportswear as daywear, we say if it's good enough for them, then it's good enough for us!
If the thought of stepping out in joggers still scares you a little, then a pair of leggings is the perfect way to ease your way into this off-duty trend. Leggings are fast becoming the pinnacle of the everyday woman's wardrobe and it's not hard to see why. Whether you're going on a walk, running errands, doing the food shop or catching up with friends, leggings are the perfect starting point for every outfit and the beauty of them is that they require very little styling. Simply team them with a slogan T-shirt and trainers for a look that has got you covered for whatever your day throws at you, because let's be real, no two days are ever the same and there's nothing worse than being unprepared and uncomfortable in what you're wearing.
Leggings are a comfortable and versatile wardrobe staple that no woman should be without, so ditch the outdated fashion rules of the past and start embracing the athleisure trend, because we say here at fasheon, that any trend that requires minimal effort for maximum effect is a trend that works for us!