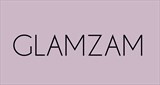 London, UK
We're the girly girls' go to glam boutique for a mix of the best statement accessories.We're the queens...
Bardot Style
Gorgeous French actress Brigitte Bardot known as a sex symbol of the 1950's & 1960's but also a renowned style icon.
Known for her iconic dark black cat eye make up and the "Bardot" neckline – a wide neck with off-the-shoulder sleeves. This sexy off th shoulder look has made a big come back to fashion today.
Check out our "Farran" midi dress and our "Celena" jumpsuit ( coming soon) both inspired by the trending "Bardot" look that is this seasons must have!
Stay glam,
XO