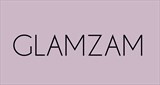 London, UK
We're the girly girls' go to glam boutique for a mix of the best statement accessories.We're the queens...
Eat Your Heart Out
Glam dolls , I have to share the most delicious recipe of Nutella hot chocolate that i tried the other day. This is a perfect treat for these freezing cold days.
I found this recipe on:
www.cafedelites.com
Ingredients:
4 cups low fat/skim milk
2 tablespoons Nutella, a chocolate hazelnut spread (or any hazelnut cacao spread)
2 tablespoons unsweetened cocoa powder
2 tablespoons natural sweetener of choice/raw sugar
Optional Toppings:
Marshmallows
Crushed hazelnuts
Chocolate chips
Extra Nutella
INSTRUCTIONS
Heat milk in a medium sized saucepan on medium – high heat until beginning to warm and steam. Add the spread, cocoa powder and sugar, and whisk until dissolved and combined. Bring to a gentle simmer while stirring, and take off heat.
Serve with your desired toppings.
Enjoy!
Stay Glam ,
Xo