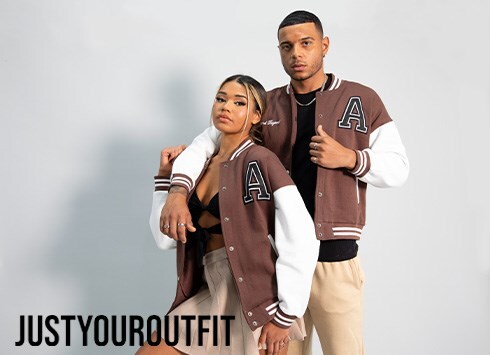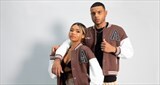 manchester, UK
JYO. Fast. Fierce. Bold. Founded in 2018, we a Manchester-based family-owned fashion brand obsessed...
best dressed at the 2019 emmys
d17569437ccc_huge.jpg(camouflage frayed hem cropped jacket)!
the 2019 emmy awards took place over the weekend, and this year brought looks to the red carpet to die for.
big wins came in for ozark, chernobyl, fleabag and pose, but we've put together our list of the outfits we think are award winning.
zendaya.jpg
you can pretty much guarantee that zendaya will sweep best dressed at any events she's attending.
the 2019 emmy awards were of course no different, where the euphoria actress wowed us yet again in a delicate emerald boned gown, designed by vera wang.
maisie williams, jw anderson
maisie williams.jpg
maisie williams arrived at the emmys in a custom jw anderson design, supposedly designed by her herself and her boyfriend reuben selby.
the asymmetrical mixed fabrics piece embraced the mesh trend, and took the little black dress to a whole new level.
the fab five, multiple designers
http___cdn.cnn.com_cnnnext_dam_assets_190922212027-queer-eye-cast-emmys.jpg
the queer eye team kept men's fashion interesting at the event, despite missing fan favourite johnathan van ness
the boys wowed us on the purple carpet, with karamo brown in versace, bobby berk in amiri, tan france in jewelry from david yurman, antoni porowski in ralph lauren.
indya moore, louis vuitton
indya moore.jpg
the pose star turned heads in a risky white gown, showing lots of gorgeous leg.
the louis vuitton dress was reportedly not actually very hard to walk in, and the extreme double thigh slits definitely paid off.
niecy nash, christian siriano
nicey nash.jpg
nash wore a show stopping pink sequined gown by christian siriano, with fans of hers applauding her impressive cleavage on twitter.
the claws actress completed her look with a matching sequined head wrap.
jodie comer, tom ford
jodie comer.jpg
another stunner in white was jodie comer, who won outstanding lead actress for her performance in the hit show killing eve.
her custom tom ford gown screams greek elegance, whilst staying playful with its thigh slits and plunging neckline.
billy porter, michael kors
billy porter.jpg
the second pose actor in our list also took home his emmy for outstanding lead actor in a drama series, making him the first openly gay black man winning in that award category, and putting him one step away from an egot.
while his win and following speech will remain memorable, his outfit is one we won't be forgetting any time soon.
nicole byer, christian siriano
nicole byer.jpg
another christian siriano triumph was nicole byers' breath-taking canary yellow gown, bringing a refreshing pop of colour to our list.
we loved the cold shoulder details and the coiled updo on the sassy nailed it presenter.
pheobe waller-bridge, monique lhuillier
pheobe-waller-bridge-emmys-dress-2019.jpg
waller-bridge dazzled in a gorgeous gown complete with tulle and sparkles, which dazzled during all four of her fleabag winning speeches.
writing, directing, acting; is there anything this woman can't do?
kerry washington, alexandre vaulthier
kerry washington.jpg
on a carpet full of gowns, kerry washington was a breath of fresh air in her pirate-chic white shirt and show stealing sequin trousers.
she completed the alexandres vaulthier look with peep toe heels and minimal jewellery, allowing the trousers to speak for themselves.
what were your favourite looks from this year's emmys?
let us know over on twitter and instagram, and give us a follow to