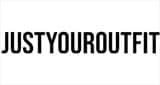 manchester, UK
JYO. Fast. Fierce. Bold. Founded in 2018, we a Manchester-based family-owned fashion brand obsessed...
flawless summer night out looks
by anna greenwood
the last thing you want on a night out is to be too hot on the dancefloor. looking red and sweaty in the pics on the club facebook page? no thanks!
now it's hotter outside, we know it will be even hotter in the club, so here's a few of our favourite summer night out pieces, to keep you looking hot whilst staying cool.
mustard diva dress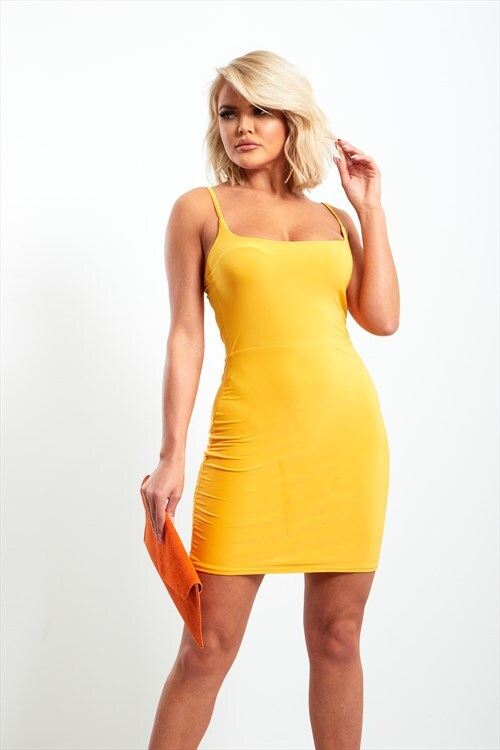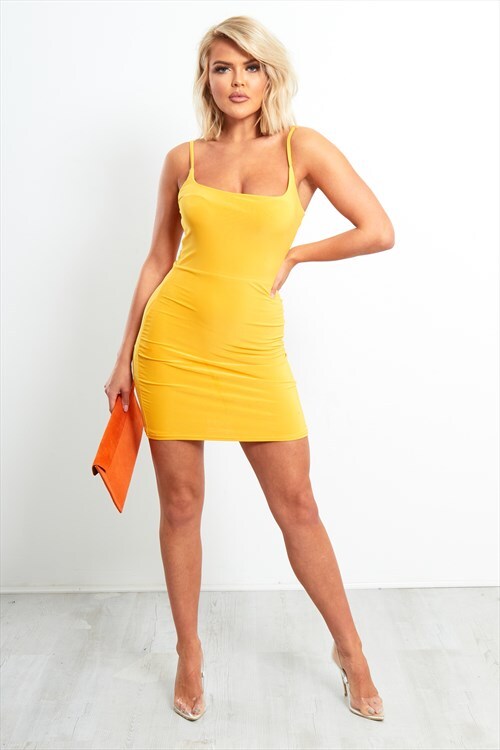 the dress keeps it short and strappy to show off that summer tan, and stay on trend with the colour, and is super affordable.
we've paired it with our orange suede envelope bag , which can be worn as a clutch, wristlet or shoulder bag. it's also available in a range of gorgeous shades to fit whatever mood you're in that day.
add some perspex heels and hit the clubs.
mustard spaghetti strap bodycon dress : £10 orange suede envelope clutch bag : £16 total price: £26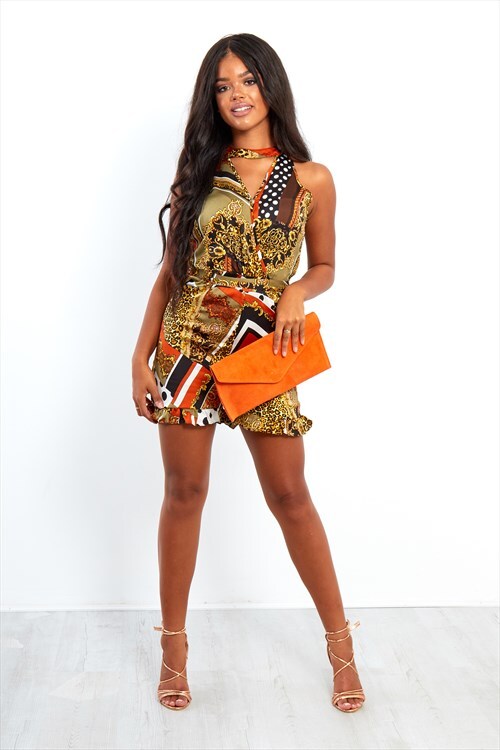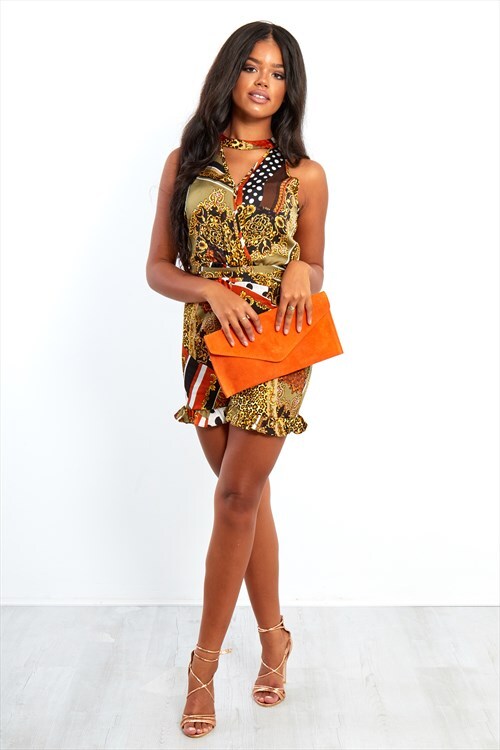 while a playsuit isn't the best option when you're drunk in the club toilets, we can't say no to these patterns! the short length and sleeveless details will keep you feeling cool and looking it.
we've again put this with our envelope bag, to make the orange tones in the playsuit pop.
add some strappy rose gold heels to match, and go all the way by adding a splash of gold or orange on the toes.
patterned choker frilled hem playsui t: £18 orange suede envelope clutch bag : £16 total price: £33
badass camo chick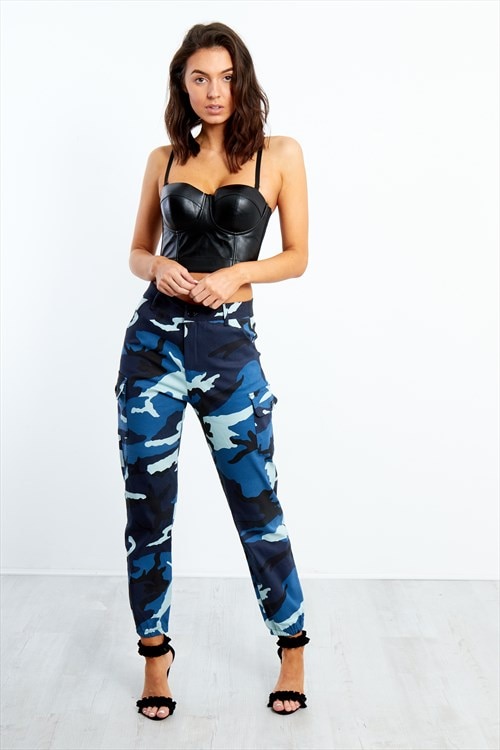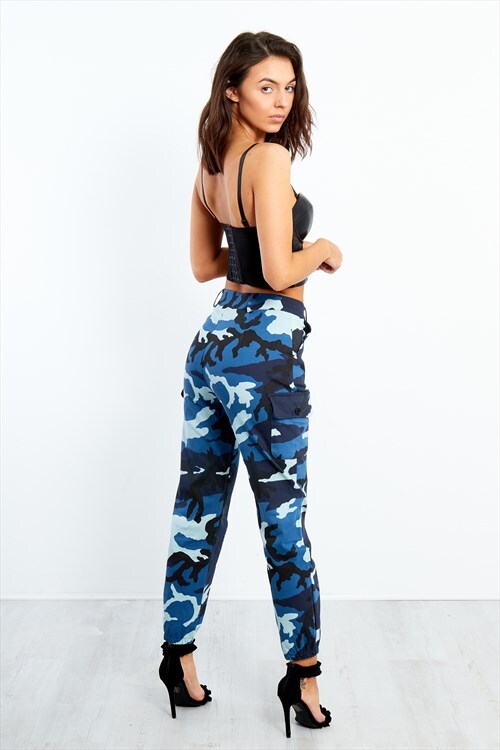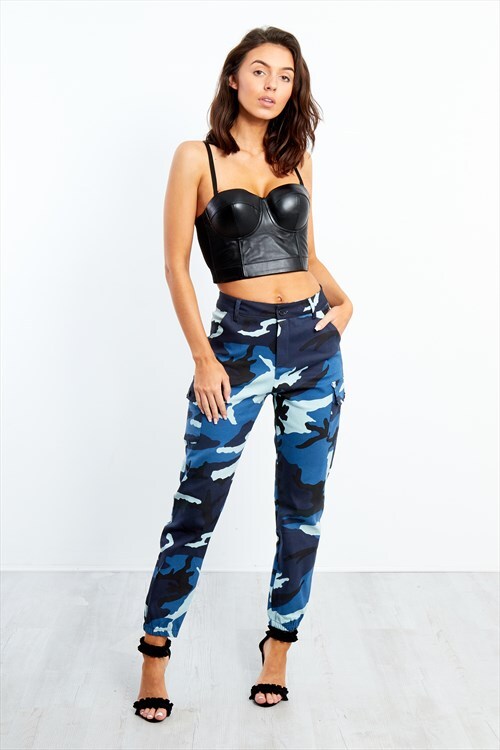 this outfit comes in at a slightly higher price point that some of the others on our list, but the two pieces can both be dressed down separately for a day look, as well as glammed up for the weekend.
the busier comes in an animal friendly pu leather.
for a night out look we added strappy black heels with some nice frill detail, and we'd recommend pairing with your favourite bag and some killer lippy to complete the look.
black pu leather bustier top : £18 blue pocket detail camo trousers : £20 total price: £38
sexy seventies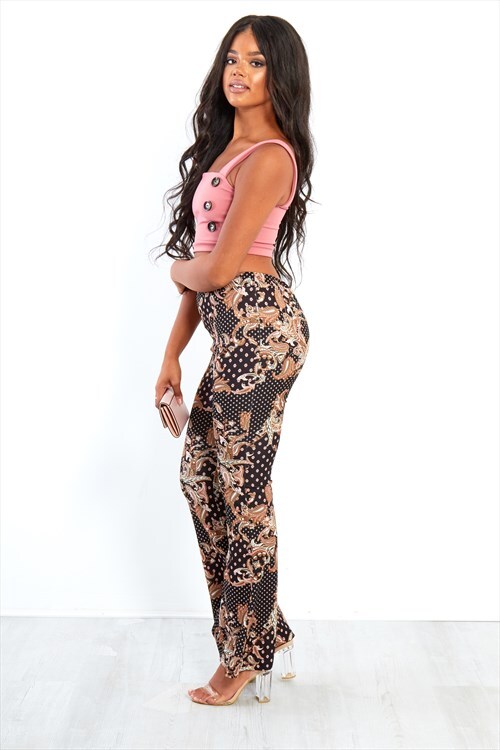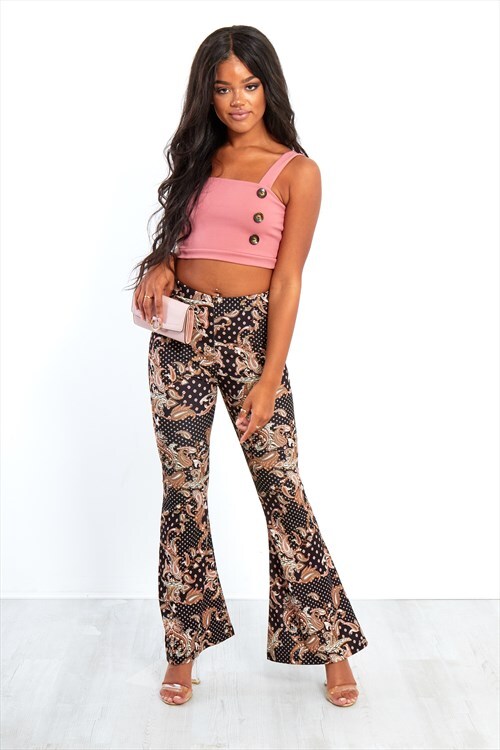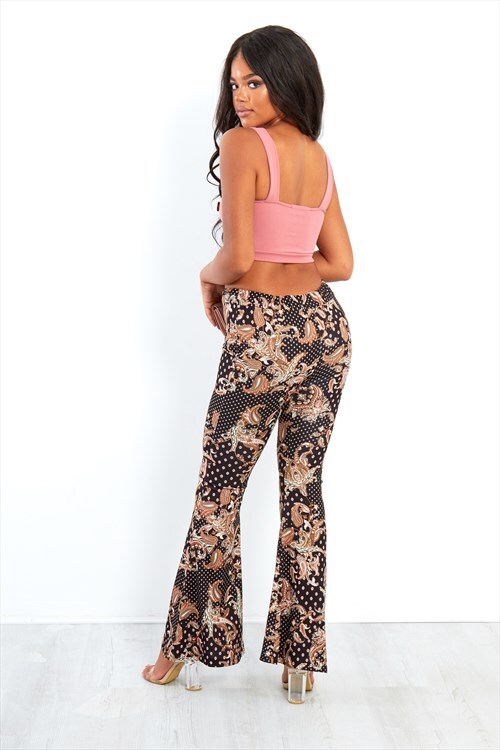 our final look is the most affordable in our list, and the most versatile additions to your wardrobe.
the pink bralet top ticks off the horn button trend, and the paisley print flared trousers give us major 70's vibes, for a more casual friday night outfit.
twin with clear heels and a pink clutch to match the top and you're ready to go!
pink horn button detail bralet top : £10 paisley print flare hem trousers : £15 total price: £25
show us your night out looks on instagram with the hashtag #justyouroutfit.