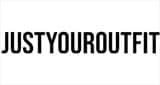 manchester, UK
JYO. Fast. Fierce. Bold. Founded in 2018, we a Manchester-based family-owned fashion brand obsessed...
women's summer style edit: how to keep your wardrobe alive
by anna greenwood
do you feel like you buy the same summer outfits every year? here at jyo we believe in keeping your summer outfits fun and interesting, whilst staying affordable and of course on trend.
last week we shared our menswear summer style edit, with our tips on how to keep that warmer weather wardrobe interesting.
now it's time for our womenswear edit, and we've put together some of our essential summer pieces to keep your wardrobe alive.
stay cool in a co-ord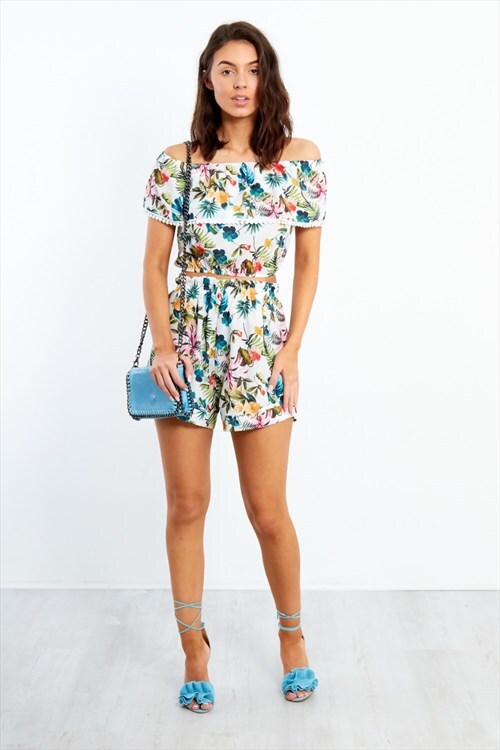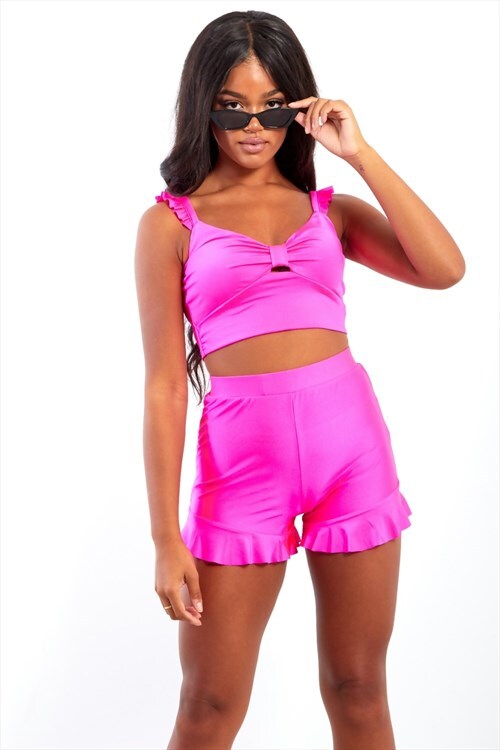 co-ords will always be must have for your summer style. they'll always make your outfit look put together, they're on trend, and they'll keep you warm in the sun… if we get any!
we've chosen two very different pieces, one for the summer day and one for the summer nights.
our floral lace bardot co-ord is perfect for all your garden parties, barbecues or beach days, keeping you looking cute and feeling cool.
our neon pink frill hem co-ord is perfect for the summer nights, bringing in that fun splash of colour for the summer months.
show some skin in a bralet top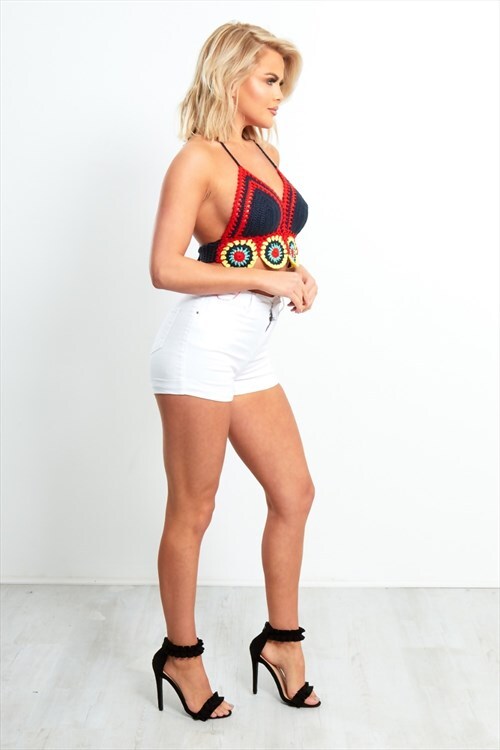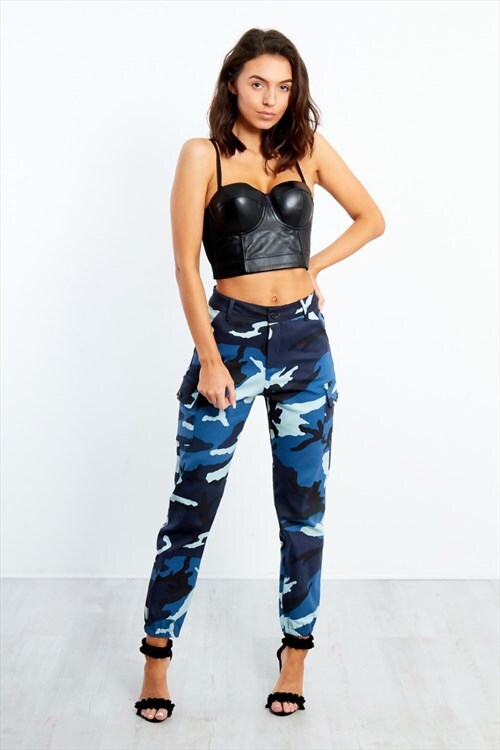 summer is the time of year you can wear all your favourite bralets and bustiers any time, not just on your nights out with the girls.
a crochet crop top ticks off multiple trends at once, and can be styled with any of your summery shorts or skirts.
a pu leather piece brings in the glam, without the inevitable and unfortunate sweat that comes with wearing real leather in the summer heat, and it's a great way to stay animal friendly!
our pu leather bustier top can be taken from day to night effortlessly, making it a great versatile piece to reach for any time.
a pop of colour in your accessories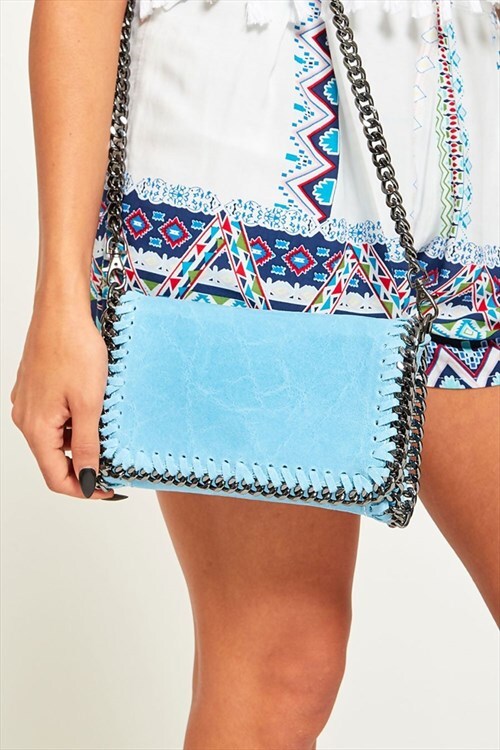 if you want to wear bright colours, there's no better time than summer!
a playful bag is a great way to add some colour to your outfit, and hold your suncream and some spare cash in case the ice cream van comes along (don't bother pretending you're too old to not get excited by an ice cream van- we all know the truth.)
our crossbody bag is a staple accessory for your summer outfits, and is available in blue, yellow, red or white to match all your warm weather colours.
get those legs out girl!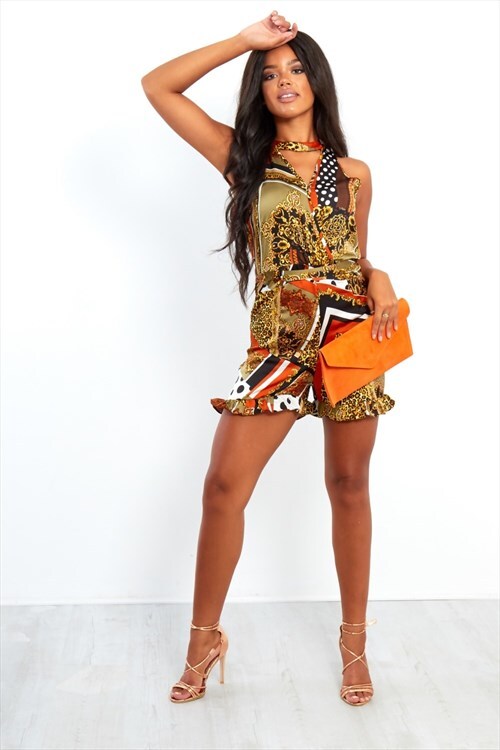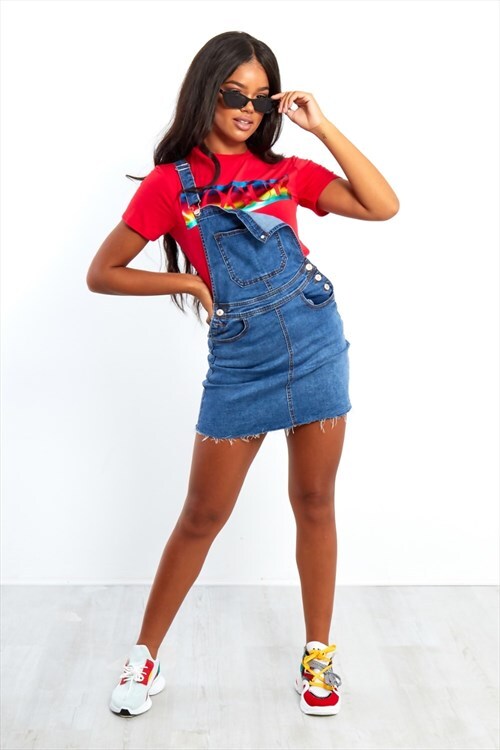 whether you've been hitting the gym all year or curled up in bed watching binging netflix, summer is a great excuse to show off your gorgeous legs.
dungarees are a great way to experiment with layering and feel cute showing a bit of skin.
like a co-ord, a playsuit is another great way to look effortlessly put together, and get your legs out.
our printer choker playsuit can help you put a bit of your personality into your outfit, another great piece for day or for night.
jump into a jumpsuit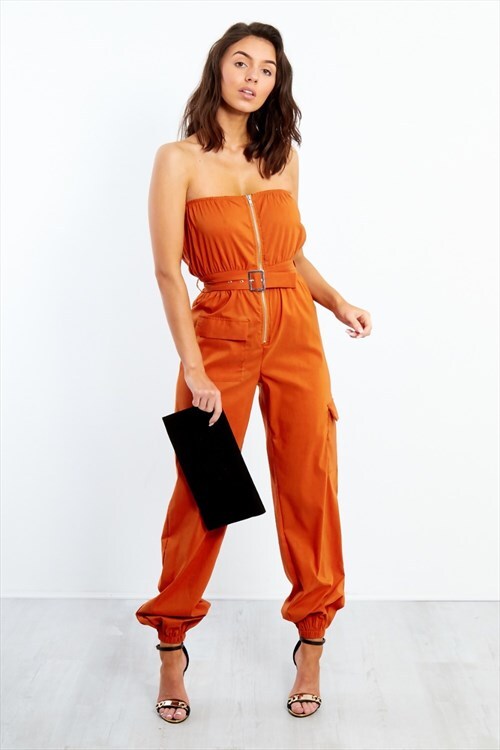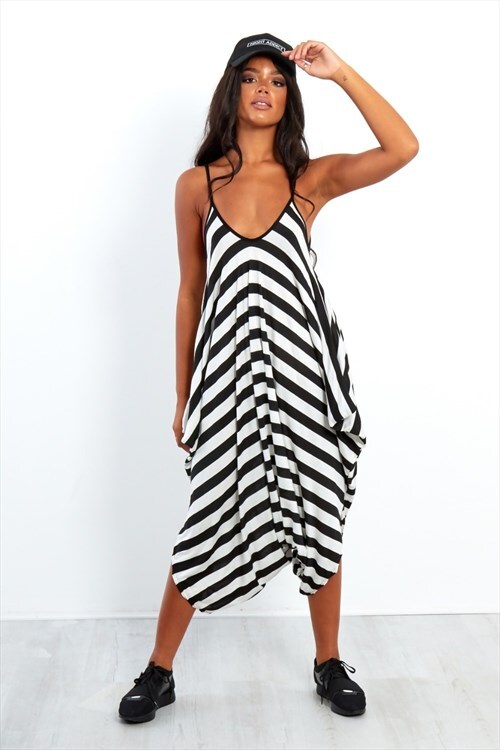 if you'd rather stay a bit more covered up, jumpsuits are a great way to look gorgeous without showing as much skin.
orange is a great colour for the summer season so why not take it to the next level?
our rust bardot jumpsuit rings in the glam, and if you are feeling a bit more daring, you can always take the zip down a little…
a more chill-friendly option is our black and white striped romper .
this mega comfy one piece is great for those day's you'll spend in the house, but also works nicely for a warm weather.
show us your summer looks on instagram with the hashtag #justyouroutfit, and we'll be keeping our fingers crossed for some sunny weather!