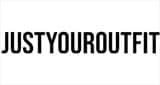 manchester, UK
JYO. Fast. Fierce. Bold. Founded in 2018, we a Manchester-based family-owned fashion brand obsessed...
your perfect style according to your zodiac sign
Capricorn-
loves getting dressed put, but comfort is essential!
Capricorn style is simple. classic comfort with a twist. if its cosy but makes you feel like a stylish queen then that outfit has your name written all over it!
strengths: responsible, disciplined, restrained, good managers
likes: family, tradition, music, understated status, quality craftsmanship
style qualities:
evolves their style every year, but always keeps it cosy
here are our perfect outfit for capricorns: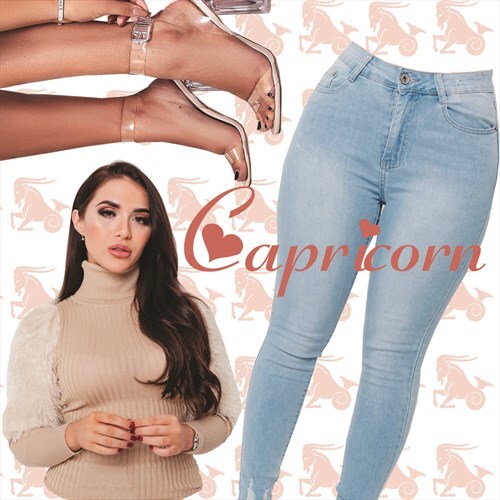 Aquarius-
experimental and doesn't shy away from bold colours and prints-
when it comes to fashion aquarius isn't afraid to take a walk on the wild side. they love to wear experimental clothing to show off their personality.
strengths: progressive, original, independent, humanitarian, intellectual
likes: fun with friends, helping others, fighting for causes, intellectual conversation, listening.
style qualities:
creative & unique
trendy, unusual, rebellious or different
vibrant, experimental; never devoid of prints and bold colours.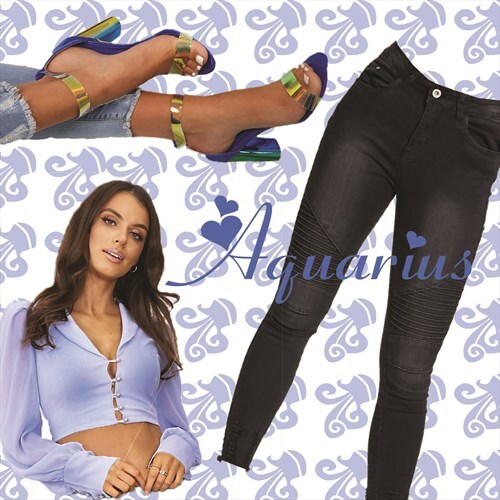 Pisces-
a free spirit at heart, they like adding a whimsical flair to your wardrobe.
free spirited, fun-loving, warm personality, you wear these personality traits on your sleeve (literally). you'll always be the one to be eye-catching, but never over-the-top, you have an easy-breezy vibe to your wardrobe.
strengths: compassionate, artistic, intuitive, gentle, wise, musical
likes: enjoys quiet time, sleeping, music, romance, visual media, swimming, spiritual themes
style qualities:
goes with the flow in comfortable faves
can't get enough of gem-tones
looks good in the latest & greatest silhouettes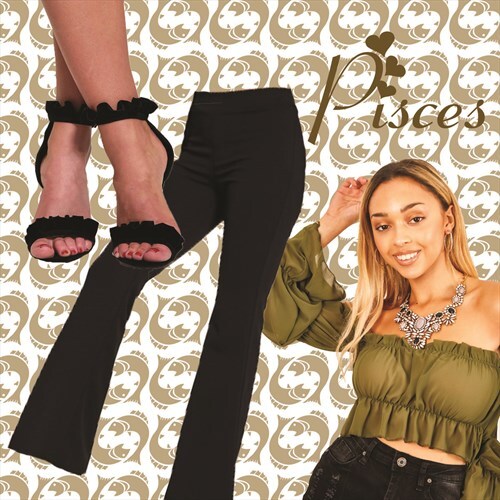 Arise-
you're a master of the classics, but you can easily transition to street-style cool.
you can go from 0 to 100, real quick (with your style)—in all the right ways. from desk to date and from date to a weekend out with friend. you're the chameleon of the fashion world!
strengths: courageous, determined, confident, enthusiastic, optimistic
likes: taking on leadership roles, physical challenges, individual sports
style qualities:
gravitates towards streamlined & sleek pieces
loves a power suit but also likes sportswear too
loves a tonal outfit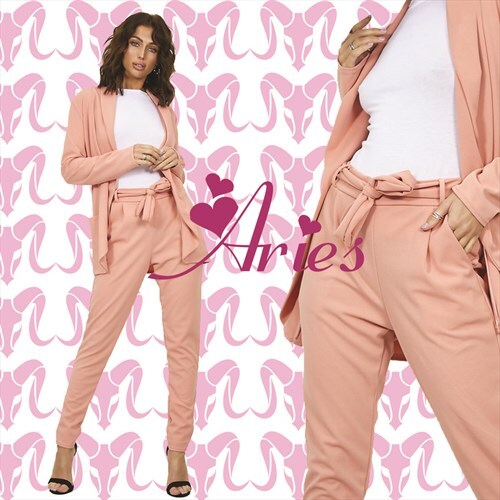 Taurus-
you're not afraid to be the stylish fashion forward stand-out with bold pieces and accessories.
a Taurus is always fashion-forward and loves to make a statement with their daily style. a hint of vintage of high fashion runway, no matter the occasion they will have their outfit on point.
strengths: dependable, patient, pragmatic, responsible
likes: gardening, cooking, music, romance, high quality clothes, working with your hands
style qualities
goes for clothes that are comfortable & fashion-forward
fan of form & function
not afraid to make a statement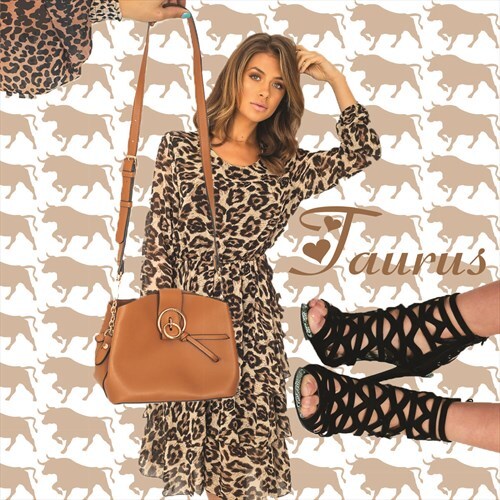 Gemini-
you're a risk-taker who loves streamlined (but never simple) pieces. gemini takes pleasure in wearing pieces that turn heads and have people asking questions.
"what are you wearing?" "where did you get that?" give you a huge mood boost!
strengths: gentle, affectionate, curious, adaptable, ability to learn quickly and exchange ideas
likes: music, books, magazines, chats with nearly anyone, short trips around the town
style qualities:
loves to be on-trend, but switches it up often
never wears the same thing twice
reaches for streamlined staples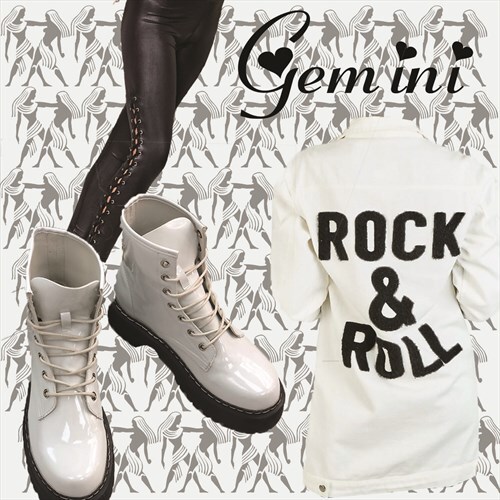 Cancer-
takes any opportunity to dress up! you keep it polished 24/7 with a refined sense of style. always count on a cancer to be the most overdressed in the room! you're a sophisticated, classy, with an eye for clean lines and a timeless, classic appeal.
strengths: persistent, highly imaginative, loyal, emotional, empathetic, persuasive
likes: art, home-based hobbies, relaxing near or in water, helping loved ones, a good meal with friends
style qualities
always refined
relies on timeless classics
elevated & elegant—no matter where they are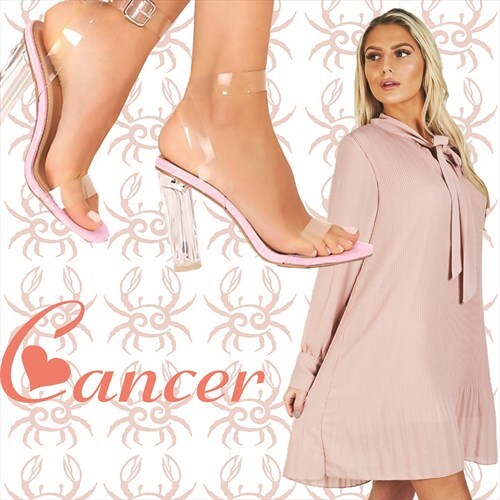 Leo-
Leos are notorious for their fiery, headstrong personalities. your creativity, passion and ultimate zest for life, love and attention translate into a bold new wardrobe.
strengths: creative, passionate, generous, warm-hearted, cheerful, humorous
likes: theater, taking holidays, being admired, bright colors, people
style qualities:
unafraid to try anything, especially vibrant hues
not one to run out to get the latest trend
trusts their own gut when getting dressed
Virgo-
functional and ladylike, but never over the top. you know how to work your strong points—like a lady! always polished and grown-up, you have a way that says "look at me" but is never overdone.
strengths: loyal, analytical, kind, hardworking, practical
likes: animals, healthy food, books, nature, cleanliness
style qualities:
loves classic, tailored pieces
likes to have a uniform-in-colour closet
is a grown-up & casual style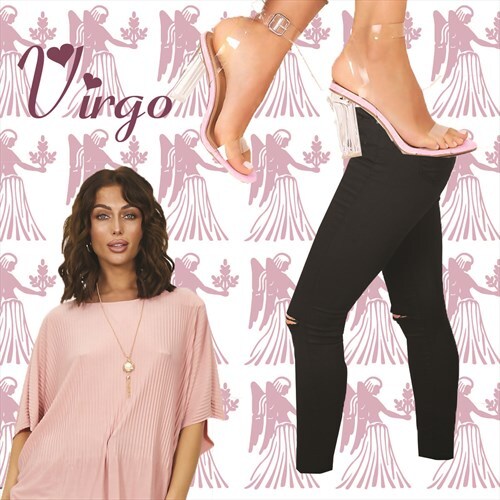 Libra-
greys, blacks and navy are staples in your wardrobe and adding edgy details to your outfits like studs, metallic trims and leather accents.
strengths: cooperative, diplomatic, gracious, fair-minded, social
likes: harmony, gentleness, sharing with others, the outdoors
style qualities:
easily takes their style from day-to-night
likes classics, with a twist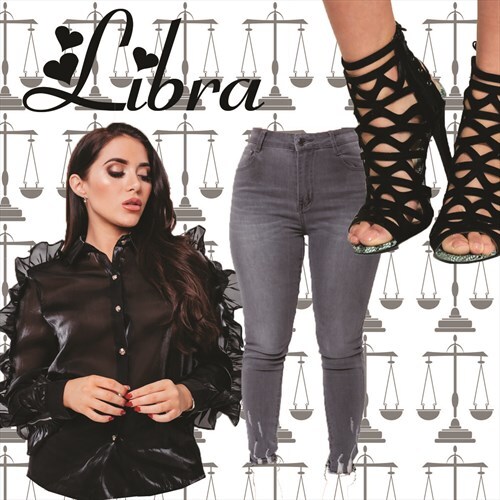 Sagittarius-
you're a goofball with a great sense of humor and this translates to your style as well. you love a polished yet unfussy style if it's simple and easy you'll wear it!
strengths: generous, idealistic, great sense of humour
likes: freedom, travel, philosophy, being outdoors
style qualities:
polished, but never prim
likes to wear more-feminine silhouettes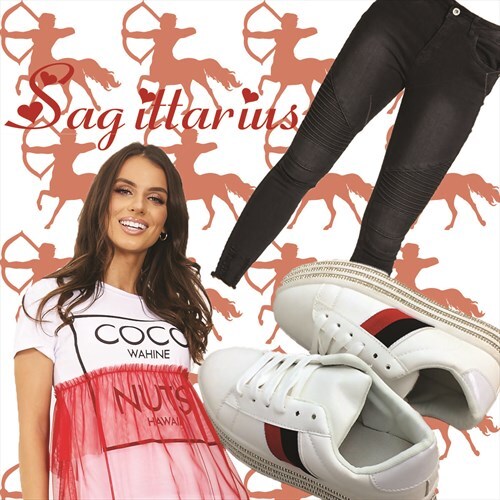 Scorpio-
one of the most mysterious signs in the zodiac, you take this quality into your style. you're a creature of habit when it comes to getting dressed, so keep your favorites close. your feisty so clearly in your style.
strengths: resourceful, brave, passionate, charming, mysterious
likes: truth, facts, being right, longtime friends
style qualities:
relies on their tried & true staple
has a signature outfit