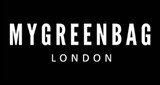 London, UK
Get 20% off with code SALE20 at checkout. My Green Bag brings together the best of London Street style...
Filming day
Last Wednesday we were at the Lov'edu Gallery to film an interview with MGB Head Manager, Raihan, and the experience of some part of the company team. We are preparing a video to show you how the company works and how we are living our day to day, the shootings, the break office hours… It was a cool day, the Gallery of the brand Lov'edu (one of our independent labels) is amazing. The decoration is African inspired and you can find there all kind of handmade stuff from cute post cards to jewelry. The atmosphere there was so warm and we feel like at home from minute 0.
We spend all the day filming, joking and discovering all Lov'edu products.
The Gallary is located in Camden at the Stables Market so it was easy to find nice corners and houses.

Stay tuned!!
MGB xx