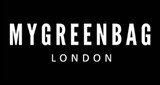 London, UK
Use code: SUMMER30 for 30% off your purchase! My Green Bag brings together the best of London Street...
For the love of festivals!
We Brits do love a good festival and there is no better season for it then summer!
From Lovebox festival to BBC Radio 1's Hackney weekend, wireless festival and even 1-2-3-4 Shoreditch! There is a massive variety of music genres spread across Great Britain this summer '13 and we know you won't want to miss them and trust us neither do we!
But the music is not the only part of the festival experience that we all love so much! Fashion plays a huge part in getting into the festival spirit and here are some of the must haves to get into that all important mood for this summer's biggest events
•Denim shorts TOPSHOP 'VINTAGE HIGH WAISTED HOTPANTS' £28
•Crop tops MISS GUIDED 'Nanian Oversized Aztec Cap Sleeve Crop Top' £9.99
•Summer dresses FOREVER21 'Tropical Floral Cutout Dress' £12.75
•Sun glasses TOPSHOP 'MILO ROUND SUNGLASSES' £12
•Band tees http://www.sugarbullets.co.uk/ £28.99
•Sandals TOPSHOP 'HUEY2 GLADIATOR JELLY SANDALS' £20
•Sneakers OFFICE 'Converse All star ox low optical white canvas' £42.99
•Rucksacks MY GREEN BAG 'Vintage Leather Rucksack' £78 'Cream Leather and Aztec Print Rucksack' £68
•Fringe bags MY GREEN BAG 'Suede Boho Bag' £40
•Flowered headbands TOPSHOP 'OVERSIZE WHITE GARLAND' £20