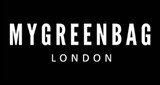 London, UK
Get 20% off with code SALE20 at checkout. My Green Bag brings together the best of London Street style...
Here come MGB!
On this beautiful sunny day the MGB team only have one thing on their minds, becoming The Beatles! Well what else would we do on a day like this?
Showcasing our spring/summer collections we walked the streets of Shoreditch to embrace our inner rock stars. We may have caused some traffic and even disturbed some local wildlife but it was most definitely worth it.
Wanting to let out your inner rock star this summer? Then pick up your favourite design from MGB's summer collection NOW!!! Our summer collection focuses on colour, pattern and texture all made from our incredible eco friendly textiles.
And remember…
"Here comes the sun (doo doo doo doo) Here comes the sun…"