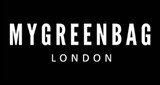 London, UK
Get 20% off with code SALE20 at checkout. My Green Bag brings together the best of London Street style...
Summer Lovin'
Summer is slowly creeping in and we thought we would take advantage of the little bit of sun we was given.
Here at the MGB offices we have been working hard on photo shoots to highlight are burning hot summer collection. From our colourful leather satchels to our Aztec and leather rucksacks these babies are sure to be a massive hit this summer.
Whether you are planning on going abroad this summer or just staying close to home, you shouldn't miss out on this 2013 summer must have. Especially if you are stuck in England, you may definitely need something to brighten up your days.
These bags are perfect for days out, picnics and even a hot date.