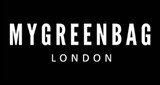 London, UK
Get 20% off with code SALE20 at checkout. My Green Bag brings together the best of London Street style...
Support The Green Bag Revolution !!
Hand made bags, promoting the expansion of eco-friendly fashion.

Photo by Mariami, My Green Bag
My Green Bag is an up and coming designer label based in London, Shoreditch. We design and produce stylish bags which are made to be sustainable. We aim to get more brands thinking about the environment and the materials they are using in production, this is our message that we want to bring to the forefront of fashion. There's often a stigma attached to eco-friendly fashion that simply isn't fair. We're here to prove it can be both green and great!

Drawing by Toni, My Green Bag
History:
When we formed in 2012 the market was volatile for retailers. But we believed that the change in bag manufacturing is necessary, only if more brands would go green, the goal would be achieved much sooner. In the beginning we sought help and support from entrepreneurial young people, many of whom were students such as us at that time. We all have voluntarily put in enormous effort and time to form this brand and make it popular. The initial challenges were to create designs that are trendy and affordable as well as the right price for the eco-friendly materials being used. We work days and nights with our manufacturers to make sure all our bags are up to the quality we desire. From hard work we have managed to get great exposure through our website, which led us to trading in the market. The great response that we received gave us the confidence to go forward with our vision. Social media and blog features have tremendously helped to spread our name to a larger crowd in just a short time, we have managed to bring our brand to a recognizable position because of this.

Photo by Mariami, My Green Bag
How Can You Help:
My Green Bag needs additional funding for promoting, research and production, So far we have been using incubator facilities awarded to us to support our growth, But now we need an opportunity where we can work together and showcase our products. We are also hoping to have a permanent stall in the market. As well as further develop our website to accommodate the increasing traffic which would then help us take our new designs to production. My green bag has a strong team and willing volunteers behind us to help make this possible with help of the funding.
It's not just about the money we value your support and appreciation for our passion for a cause that is worth working for and has all the potentials of becoming big. If the funding sought is met we will have many doors open for all the opportunities this brand has to offer.
Over the past year we have learnt a lot and we have found our niche, your support and donation will enable us to move forward on this exciting journey.

Drawing by Toni, My Green Bag
Where Will The Money Go:
Research & Production: £4500
Weekend Stall at the Market for six months: £8100
Website Development: £1000
Promotion & Advertising: £1000 for promotion
Lookbook: £300 for look book
Interns and Events: £2200
Thanks for your support !