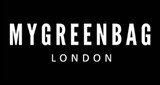 London, UK
Get 20% off with code SALE20 at checkout. My Green Bag brings together the best of London Street style...
Gulliver's Travel
Here at MGB we are have been working hard on photoshoots to bring you our latest collection. Blending street style with luxury leather we want you to have the best for this summer !
There is no doubt that we are all making the most of the British weather, so whether you are venturing out with your friends or travelling abroad this summer this collection fulfills the brief for everyday and occasional use.
Brighten up your day with 'Gulliver's backpack' or add a cowhide touch with a hint of vintage to your outfit, there is no better time to get your hands on the must have bags of the season so without further ado order yourself a large slice of heaven and go on an adventure !