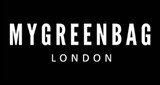 London, UK
Get 20% off with code SALE20 at checkout. My Green Bag brings together the best of London Street style...
Glastonbury Festival
The festival season is starting, I hope you have your tickets!
Today is beggining the famous Glastonbury festival.
One more time, the line up will delight all the festival goers.
This year, the festival welcomes Metallica, Dolly Parton, Arcade Fire, Lily Allen, Metronomy, The Black Keys and so on.
A great festival as Glastonbury is always the occasion to take a style lesson!
Since 1970, the most famous artists are coming to Glastonbury. The festival is known for its sixties atmosphere and the festival goers are happy to go back to this era, living and dressing up like hippies.
So get out your maxi dresses, headbands and hats, high waisted shorts, raincoats and welly boots!
Summery and flowered pattern outfit to match with the Yellow Saddle Bag

White fringe dress with Coco Leather Backpack

3 different backpack for three different styles


Aviator Rucksack , Urban Mini Backpack and Tan Mini Rucksack
Original Boho style combined with the Mini Carpet Rucksack

Oversize sweater and Cowhide Moon Bag

Which style will you adopt for your next festival?
MGB xx
photos source: pinterest