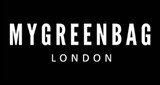 London, UK
Get 20% off with code SALE20 at checkout. My Green Bag brings together the best of London Street style...
Gotta get down on Friday...
Happy Friday! It's the weekend and we've been very busy here at MGB. We've brought some great new bags out and, as every girl knows, bigger is definitely better…
Yes- that is a GIANT rucksack. Perfect for hiking or if you have a hoarding problem- you can carry pretty much anything around with you, but you might end up feeling like this…
As well as this, our Facebook page hit the big 4-0-0. Impressed? We definitely were and to reward you for all the TLC, we're giving 5 lucky fans an exclusive 30% discount. If you haven't liked our page yet, you could still be in with a chance.