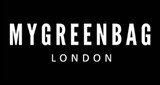 London, UK
Get 20% off with code SALE20 at checkout. My Green Bag brings together the best of London Street style...
Rucksack trend ideas

We have heard a lot of this trend this last season and we, of course, love it. But if you still don't feel sure of what to wear with a rucksack we are here to give you some ideas. Wearing a rucksack is not for the school any more, all the people from all the ages have started to carry them. It's another accessory and you can combine it with all kind of looks. From elegant posh woman to a hipster man they all have found a way to introduce this new trend to their own style. Nowadays you can even spot a city businessman carrying a rucksack.

The Tan Leather Backpack for just 75£ here .

Aviator Backpack in blue for only 65£ here .
Even Chanel has join the rucksack's club with this punk version:


You can find our Quilted Leather Backpack here .


And here is our Gulliver's Backpack Black.

The Office Back Pack for only 130£ here .
Have a nice start of the week folks! :)
MGB xx
*all the pictures from pinterest