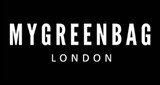 London, UK
Get 20% off with code SALE20 at checkout. My Green Bag brings together the best of London Street style...
Valentine's Day Style Hunting
Hey there Lovebirds,
Here at My Green Bag we feel really excited for Valentine's Day. To celebrate in style we've been out of the office to get some pretty pictures of trendy couples in London. Armed with a camera and a smile, we asked passers-by to show us their best poses. Here is a sample of our favourites.
We love their laidback style, both in neutral colours but never boring. And they got their serious model faces on, how cute is that?
We are loving the Boho-Chic style going on with the hat and the big scarf of Lisa. Lucas' style is really playful with some bits of coulours, that we are craving for during Winter time.
We snapped this lovely couple inside Covent Garden. We thought they represented My Green Bag fashion very well. We can very well picture our Turquoise Small Leather Saddle Bag with the beautiful beige coat of Makiko.
Last but not least, this lovely couple from Cardiff gave us a real lesson of style. We think our Quilted Leather Backpack would be their perfect accessory.
We hope these pictures gave us a few styling inspiration and we wish a very happy Valentine's Day. Enjoy it with style!
MGB xxx