VAT No: GB 153127142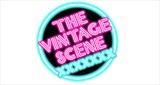 LINCOLNSHIRE, UK
On Trend & Rad....Follow us on Instagram @thevintagescene for updates on new stock and exclusive discounts...
Preppy Meets Grunge
There is no doubt about it that the 90's look was inspired by U.S.A TV and music. The Fresh Prince, Clarissa, Saved by the Bell, Nirvana and Waynes World are all providing us with inspiration and staple pieces for our A/W 2012 wardrobe.
Preppy and Grunge are two looks you would have never thought putting together but its working and we're loving it!
Think Zac (saved by the bell) meets Kurt and you have nailed it! Preppy american jock tee's mixed with camo jackets , rucksacks and dr. martens.
Even the 'screech' look has us reconsidering our wardrobe I mean how cool are these trousers?
In the 90's we loved scream, scrunchies, sister sister and the macarena. The Era of leather clad rock was over and we had a mixture of smashing pumpkins, sound garden, blink 182 and the spice girls (of course) on our walkmans. Uber Cool! We were watching friends, drooling over N Sync and Leo and just take a look at Mr Ryan Gosling.
The true 90's look can be finished off by adding cult accessories? How about tamagotchi's or furby's.

We are loving the USA 90's trend at the moment if you are too make sure you are following us
More staple looks coming your way soon!