BLACK FRIDAY SALE NOW ON- 50% OFF ON HUNDREDS OF PRODUCTS 🤩
London, UK
FOLLOW US FOR 10% OFF YOUR ORDER Independent boutique born in the very streets of the Uber cool famous...
Dress-up Party Accessory Ideas
Halloween is just around the corner and Urbiana is here to help you with last minute suggestions for your Halloween accessories!
Starting with one of the classics – pirate! For a pirate costume you don't need much, a blouse or any stripey shirt, loose trousers, a bandana, maybe an eyepatch and to top it off gold accessories! Gold hoops and a gold signet ring would work very well. After all, Pirates cared about 2 things: rum & gold!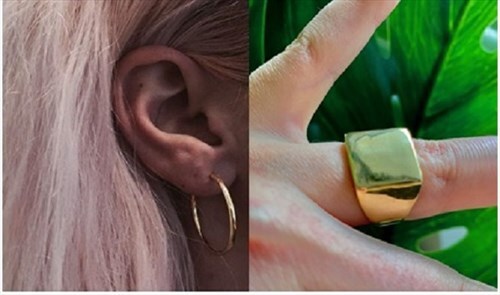 Next on the spooky list, we got a Witch! Cats, frogs, snakes, big pendants and rings. Witches are all very different according to different cultures – which you can get creative with to not be just another black pointy hat, pointy nose green skin witch.
You don't always have to have a costume concept, you can always just dress up different from your usual day self! Check out the online store for more items! Headchains , various silver and gold rings with semi-precious stones , bracelets, cuffs, necklaces, chains, sunglasses, and much more!

Happy Halloween!