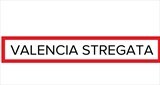 London, UK
⭒ Valencia /stre·gà·ta/ : Bewitched Valencia ⭒ ⭒ Vintage & Modern curated treasures for you⭒ ⭒ From...
~Our Summer fav go to dress ~
Summer might be almost over but our obsession with summer dresses isn't! And now with Fall coming around the corner, there is always the option of layering over our summer fav items. And this summer, the mint green dress has definitely been your fav! ~~Shop Here~~
We restocked this adorable dress many times as it got sold out! And it's not hard to see why, with its romantic/bubble gum holiday on the Riviera vibe. Here are some of our lovely influencers rocking our fav Valencia Stregata dress.