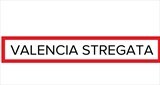 London, UK
⭒ Valencia /stre·gà·ta/ : Bewitched Valencia ⭒ ⭒ Vintage & Modern curated treasures for you⭒ ⭒ From...
Summer might be almost over but our obsession with summer dresses isn't! And now with Fall coming around the corner, there is always the option of layering over our summer fav items. And this summer, the mint green dress has definitely been your fav! ~~Shop Here~~
Some dresses never seem to get out of style, no matter what season or year it is. Mini, maxi or midi, these dresses stood the test of time, thanks to vintage cinema, which established these dresses to be lifetime classic pieces for generations to come. So without any further due, here are our top three favorite timeless dresses inspired by 80s & 90s cinema.