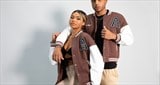 manchester, UK
JYO. Fast. Fierce. Bold. Founded in 2018, we a Manchester-based family-owned fashion brand obsessed...
SPRING 2021 BEAUTY TRENDS YOU NEED TO TRY

FORGET THE TONER. IT'S TIME TO INVEST IN YOUR MAKEUP BAG!
These are the beauty hacks you NEED to try this Spring!
Remember makeup? Yeah, that stuff. Well turns out we need to learn how to reapply once again. After a year of perfecting our skin care routine, it is time to reach for the brushes. We've got some of this season's hottest tips for you to try on your reintroduction to the outside world.
>RAINBOW LIDS
As foundation comes and goes, coloured lids are here for the stay. These contrasting tones on the eyes are not going anywhere. Match your lid colours to your fit for even cuter look. And one tip we have for you; use powders over creams for a smoother blend.
>NO-MAKE UP MAKE UP
There's no worse feeling than melting make up on hotter days. We've all been there. This season we're all here for a no make up, make up look. The key to this look is perfecting the base. Start with a clean, clear, moisturised base to work with. With a touch of liquid blush, shinny lip gloss, and a brow gel, you're ready to go. It really is that easy. And you really look that good.
>DEWY SKIN
Glow isn't going. If you're a fan of that "glass skin" look for summer, opt for a good face mist and serum base, leaving your skin fresh and dewy all day. To complete that "wet look" add a few drops of highlighter to your moisturiser for dewy skin all day long.
>COLOURED MASCARA
These beauty trends are resurfacing for spring. A dash of coloured mascara is the easiest and quickest way to add some life into your look. Not an eyeshadow pro? Coloured mascara. Feeling daring? Coloured mascara. Looking dull? Coloured mascara.
>BOLD BLUSH
For some reason, we seem to have forgot about the blush in our makeup bags over the past few years. Thankfully, we have rediscovered our love for a good blob of blusher this season. And we are living for it. Finish off any look with a rosy cheek, for a gleaming look from day to night.
>GRAPHIC LINER
The eye-liners out there are getting braver and braver. And they have our full support! With this trend, you can be as creative as you please. Show your mood through a bold graphic pink line, or add some edge with a negative space liner look.
>COLOURED TIP NAILS
Something we have seen all over our feeds. The coloured frenchies. The classic French manicure look just got a make over. With neon tips, wiggly lined tips and multi coloured tips, were here for this hand statement.